Khris Soden is a Portland historian, artist and pedestrian. He has contributed a lot of work to MoHDI in the past and a long time friend. I was fortunate to get a couple short conversations with him after running into him downtown.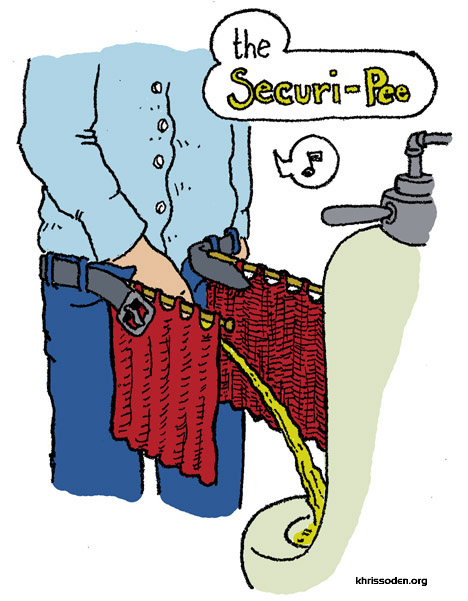 One of the most notable illustrations he did for MoHDI was for the Securi-Pee. Other personal favorites of mine are the Self-Drunk Test Flashcards and the Safe Night-Time Travel for Women.
Check out some more of his work at KhrisSoden.org
And for the first time I give you a map showing our walk.


View Khris Soden Interview in a larger map
According to our paths we walked a total of 3478 feet, 1 mile = 5280 feet so we walked .658 of a mile.